Instant Fit Acoustic Filtered
Instant Fit Acoustic Filtered Earplugs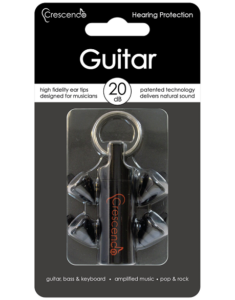 These amazing earplugs have been designed using the latest soft flange earplug technology by Crescendo. Featuring patented audio filter technology inserted into the earplug. Instant Fit filtered earplugs, are sold by Hearing Guard to the Australian market because they are, without any doubt, the best washable, reusable, acoustically balanced earplug available. The acoustic filter, by the Dynamic Ear Company, ensures full ear ventilation providing all day comfort, even in the most hot and humid of conditions. Further more, the immediate fit audio refined earplugs are designed to allow for full situational awareness, without compromising hearing protection. Supplied with two pairs of earplugs (small and Large), one pair of acoustic filters and an aluminium carry case/keyring. Extra small and Extra Large earplugs are available on request.
Instant Fit Acoustic Filtered Earplugs Applications
There are a number of situational specific instant fit acoustic filtered earplugs available. Each is designed to offer environmental/situational specific hearing protection. Each type of audio filter has deferring attenuation characteristics. Consequently, some are more suitable for Heavy Industry or sudden high-impact military noise, while others are more suited to acoustic music. The Music range (Drummer, Guitar, Vocals, etc) have a patented music acoustic filter, specific to each category, that reduces the overall volume of the music, without altering the acoustic spectrum. Whether it is heavy rock, or classical ensemble, music still sounds awesome, but at a safer volume.